Taking Your Test
You can can start learning to drive before taking the theory test, but have to pass it before applying for a driving test.
Theory Test First!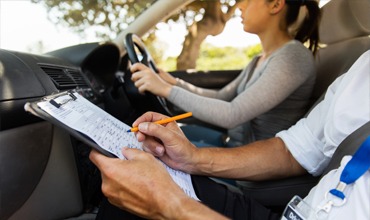 Many people ask if you have to pass your theory test before starting to learn to drive? The answer is no, you can can start to learn before taking theory test but you have to pass it before applying for the driving test.
All our pupils have FREE access to Theory Test Pro online theory test training. It provides training of the driving questions and hazard perception sections of the test.
Once you are passing the online test regularly then you can apply for the test at the DVLA website
Applying for practical driving test
When our instructors estimate you are consistently driving at the test standard they will then advise you apply for the practical test. This can be done on line at the DVLA website mentioned above.
In our experience we suggest you book a mid morning test slot, for two reasons. Firstly you are not waiting around half the day worrying and secondly the roads are little quieter then as most people are then in work or school
The day of the test
On the day of the driving test your instructor will pick you up usually an hour before the test start time. This gives plenty time to go over all the exercises, get the nerves under control and ask your driving instructor and last minute questions.
At the driving test centre
We aim to arrive at the driving test centre 10 minutes before the test is due to start. Your will then be accompanied into the test centre by your driving instructor.
Once an examiner calls out your name they will ask you to sign a form and check you provisional driving licence, before enquiring if you would like your instructor to sit in the back of the car during the test.
They will then take you out to the car, but before entering the car you will be asked  to read a car number plate from a distance of 20.5 metres. Followed by a question on general car maintenance or safety. You will also be asked another question whilst driving during the test.
The Result!
At the end of the test the examiner will ask you to park up, switch off the engine before giving you the result. You will then be offered the opportunity of having your driving instructor present to hear the result and the debrief of any faults marked on the driving test form.