Driving Lessons
Our fully structured driving lessons in Wrexham, developed over 25 years assure every point is covered before presenting you for the driving test. With the best chance of passing first time.
Booking Driving Lessons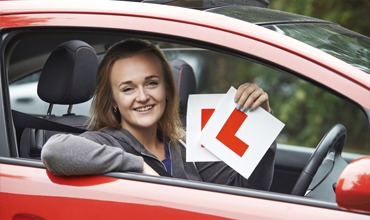 Booking your driving lessons with Nigel Richards Driving School is simple, just give us a call or a text to discuss availability to suit your needs.
We will then arrange your first driving lesson with one of our patient, professionally trained  driving instructors to fit in around your schedule. Then as best we can keep that as a regular weekly slot for you.
If however you require to learn a faster pace then we can arrange a more intensive schedule of driving lessons in Wrexham.
This can take the form of lessons each day of the week to accelerate your learning. These are best taken if you have holidays from work or college.
We do offer semi intensive courses also where a batch of say 10 driving lessons can be taken to start. Then after theory test in taken then another block is taken to bring up to test standard. Followed by a further set leading up to the driving test.
How long are the driving lessons?
Your lessons can be 1, 1.5 or 2 hours slots, with the two hour slots being the most productive and popular choice. We have tried 3 hour lessons but find the last hour gets a little tiring but are happy for you to try them if you wish.
We recommend the first lesson to be a 2 hour slot to enable travel to and from a suitably quiet area.
Driving Lessons Packages
To help make driving lessons more affordable we off a excellent discounts for paying for blocks of lessons in advance. And often have special offers on with further discounts.
We have 10, 20, 30 or 40 hour packages with discounts applied. Simply give us a call we are here ready to talk about what ever suits your needs
Taking Regular Driving Lessons
Booking the block package of driving lessons ensures you are in our instructors diaries for regular driving lessons. This is the surest way to keep your progress moving towards the passing driving test goal.
Keeping the lessons regular will soon have you achieving those driving goals. If they are leaving public transport, more independence or making a difference to your families lives Nigel Richards Driving School is here to get you those results!
Practice with family and friends
Having practice in between your driving lessons can really help you master and fine tune the skills needed to perform at the high standard needed to for today's driving test. We encourage this as much as possible and like to communicate with the accompanying drivers. You can read the legal requirements here
Your family can contact us anytime if guidance is needed. Such as which areas to use, what standard they are expecting and how best to help you prepare for the next lesson.
This practice can almost be deemed as essential for the standard needed for today's driving test.
We also off advice on insurance on your car or the car your practising in. Just give us a call.