Driving Lessons Wrexham
Nigel Richards Driving School have been delivering driving tuition in Wrexham since 1994.
Learning to drive in Wrexham
Nigel Richards Driving School have been delivering driving tuition in Wrexham since 1994. All our driving instructors are trained by Nigel Richards Instructor Training, CRB checked and regularly monitored to maintain high standards of tuition.
All our Wrexham based instructors are achieving a much higher pass rate than the national average due to their expert local knowledge and superb local reputation. Our glowing reputation built up over the years has recently resulted in us teaching teenagers whose both parents learnt to drive with us!
Your Driving Lessons in Wrexham
Wrexham offers some excellent areas for complete beginners to gain their initial car control skills. Such as the huge Wrexham Industrial Estate as well as Llay and Rhosddu Industrial areas. Once initial skills are gained pupils are moved onto nursery routes such as Sontley/Squire Yorke estates and Garden Village on the outskirts of Wrexham. These areas offer greater challenges to the learner driver but are wonderful stepping stones from the quiet industrial areas before taking on the busier Wrexham town centre and bigger roundabouts such as Gresford, B+Q and Rhostyllen.
The surrounding villages are where most of the manoeuvres such as hill starts, angled starts and the parking exercises are carried out. With recent changes to the driving test the forward and reverse bay parking exercises are often carried out in public car parks such as B+Q or Morrisons, Ruthin Road, Wrexham. The rural routes include Bersham, Ffrwd and the Moss Valley each presenting their own unique challenges, of which our instructors area aware of dur to their expert local knowledge.
Many of the driving test today are carried out under directions from a Sat Nav which is provided by the examiner. We use the exact model they provide so as to enable full familiarity on the day of the driving test in Wrexham.
The roads of Wrexham offer a real challenge to any driver, therefore when passing your driving test in Wrexham you can pride yourself in knowing you have reached a very good standard that in our opinion will put you in good stead to drive anywhere in the country.
Wrexham Driving Test Centre.
The Driving Test centre in Wrexham is located at Birchall House, 62 Croesnewydd Road, Wrexham LL13 7YX. The test centre being close to the A483 dual carriageway results in many of the test routes starting in that direction. The routes extend to the villages of Gwersyllt, Gresford, Ruabon, Rhos and Brymbo, taking in a large variety of road conditions from narrow rural roads to dual carriageway and multilane roundabouts.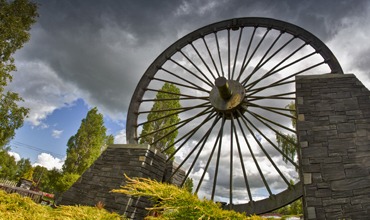 Every lesson is monitored and recorded

All instructors trained to our high standard

Fantastic local reputation

Choice of cars, male or female instructors

100s of positive Customer Reviews

Free online Theory Test training

Easy online payment system

Discount for lessons paid in bulk blocks

Lessons in Welsh or English